LumanusMedia.com Entertainment! Presents: Superior Singing Method, FIFA17 Ultimate Team, and Christian Fiction & Science Fiction Fantasy: The Lumanite X Series. Read All 3 Digital Novels! Excellent for both Religious & Non-Religious People!
Get The 1st Digital Novel for only $5.47! Christian Fiction & Science Fiction Fantasy: Lumanite X - episode 1 - The Seven Crystals Click Here
Get a Good Deal on 2nd Novel for only $5.47! Christian Fiction & Science Fiction Fantasy Lumanite X - episode 2 - Mastering The Spirit Force
Get an Excellent Deal on 3rd Novel for only $5.47! Christian Fiction & Science Fiction Fantasy Lumanite X - episode 3 - The Miracle Robot
What YOU will get by reading this 1st Lumanite X Story!

You will feel a sense of peace and tranquility while you read the 2 stories. Excellent for your mind & spirit!



You will also feel a sense of Excitement, wondering what's going to happen next!



Some scenes, you'll find very funny and hilarious! Great for sharing with your friends and family. Yes! Laughter is always good for the soul!



However some parts of the story are a little graphic and violent to also depict this cruel and evil reality that we all currently live in!



You will also learn about scientific laws & supernatural laws working together to give the story a somewhat compelling illustration of reality and what a person believes that's totally paranormal, beyond the ordinary!



You will also learn by reading the story of how scientific laws relate to supernatural laws

For instance we know that there are some things in this world that cannot be solved by just natural laws, like look at creation, when things were created, some things were created so intricately and so perfect that it would literally be difficult to explain. When you look at a tiny mustard seed that creates a gigantic tree, thereís definitely other ways to explain it that totally goes beyond just scientific laws, including itís complicated evolutions and existence from the life that the seed carries to the life that it brings after the tree grows. When You look at a child being born from the miniature reproductive cell to an amazing child that carries not only similar DNA as itís parents but has a life of itís own and will evolve to start thinking in a much more unique way than all the others.

Likewise in the story of (Lumanite X, episode 1, The 7 Crystals). The dunamis crystals are like Powerful Seeds used to create numerous forms of life, worlds, planets and even galaxies, they are also symbolic of the wisdom of God that have been stolen and have been transformed to deceive and be used for evilÖ The 7 dunamis crystals are barely the size of bowling balls, but they all have enough supernatural powers to create new worlds, creatures, galaxies and much moreÖ So I hope you enjoy the story, So just download them right now...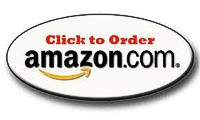 Get More Info & Professional Ark Work on "Lumanite X" on...

Click Here

Click Here

Other LumanusMedia.com Images

Terms of Service | Contact Us | Bible Verses | Bible Verses Page 2

Advertise with us | Advertise Your Text Ad |
Instagram/MediaBiz347