Get More Info & Professional Ark Work on "Lumanite X" on...

Click Here

Click Here

Other LumanusMedia.com Images

Terms of Service | Contact Us | Bible Verses | Bible Verses Page 2

Advertise with us | Advertise Your Text Ad |
Instagram/MediaBiz347
LumanusMedia.com Funny Family Entertainment! Download 3 of the Most POWERFUL Sci Fi Fantasy Books Series: "Lumanite X" created in 2014 but making its way to 2016!
Read... Lumanite X - episode 1 - The Seven Crystals
Read... Lumanite X - episode 2 - Mastering The Spirit Force
Read... Lumanite X - episode 3 - The Miracle Robot
LumanusMedia.com, Family Entertainment Bringing You Several Series of Stories for Your Enjoyment... Many have Compared The Lumanite X series to a reckless fiction version of Star Wars, Lord of the Rings, and X-men!






Copyright © 2016 by Lumanas Media - More on Lumanite X

Lumanite X is one of those special science fiction fantasy stories, with lots of action and a tint of romance. An exceptional depiction of the next fantasy chronicles of the battle between good and evil, heroes and scoundrels...

Reading this story is literally like watching a movie... So when You download this POWERFUL & AMAZING Novel, just get a BIG bag of pop corn, your favorite candy and your favorite bottle of soda... Whatever you do, don't spill your drink on your Kindle Platform, Iphone, or Ipad!


What YOU will get by reading this Story!

You will feel a sense of peace and tranquility while you read the 2 stories. Excellent for your mind & spirit!



You will also feel a sense of Excitement, wondering what's going to happen next!



Some scenes, you'll find very funny and hilarious! Great for sharing with your friends and family. Yes! Laughter is always good for the soul!



However some parts of the story are a little graphic and violent to also depict this cruel and evil reality that we all currently live in!



You will also learn about scientific laws & supernatural laws working together to give the story a somewhat compelling illustration of reality and what a person believes that's totally paranormal, beyond the ordinary!



You will also learn by reading the story of how scientific laws relate to supernatural laws

For instance we know that there are some things in this world that cannot be solved by just natural laws, like look at creation, when things were created, some things were created so intricately and so perfect that it would literally be difficult to explain. When you look at a tiny mustard seed that creates a gigantic tree, thereís definitely other ways to explain it that totally goes beyond just scientific laws, including itís complicated evolutions and existence from the life that the seed carries to the life that it brings after the tree grows. When You look at a child being born from the miniature reproductive cell to an amazing child that carries not only similar DNA as itís parents but has a life of itís own and will evolve to start thinking in a much more unique way than all the others.

Likewise in the story of (Lumanite X, episode 1, The 7 Crystals). The dunamis crystals are like Powerful Seeds used to create numerous forms of life, worlds, planets and even galaxies, they are also symbolic of the wisdom of God that have been stolen and have been transformed to deceive and be used for evilÖ The 7 dunamis crystals are barely the size of bowling balls, but they all have enough supernatural powers to create new worlds, creatures, galaxies and much moreÖ So I hope you enjoy the story, So just download them right now...

Get More Info & Professional Ark Work on "Lumanite X" on...

Click Here

Click Here
Here's another short summary of This Young Adult Fantasy Novel...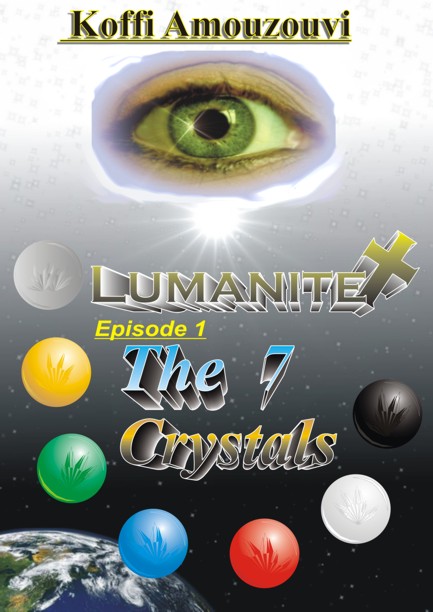 The creator has given us another Hero to defend the city of Metromantis... This city was once very peaceful until Evil came. In general; Where does Evil come from? Many people believe that it's from human beings making the wrong choices that leads to evil, and others believe that evil had already existed before the existence of man. In this story of Lumanite X - The Seven Crystals, You will find an interesting view to how evil came about where a man named Noah Shields embarks on a journey to learn more about the powers of the 7 crystals... This amazing but mysterious woman that Noah meets along the way had secrets that Noah needed to know in order to continue his journey to become the next Lumanite and then Lumanite X. But Noah's weaknesses of fear and premonitions about the future was also causing him to lose faith at times, making his adversaries stronger, both in his mind & also in the supernatural realms. The reason why Noah Shields was called to be the next Lumanite X was because, the former Lumanite failed his quest and became a product of pure evil. Therefore, as the evil forces continue to make their ways to the top in Noah's beloved city of Metromantis, Lumanite X has to step up to hopefully destroy it, otherwise this could mean the end of humanity. So find out what happens to Noah and this Mysterious girl, and their ROMANCE, as they become separated for what seems to be like an eternity...
Lumanite X - episode 2 - Mastering The Spirit Force
Download & Read The 2nd Episode "Right Now"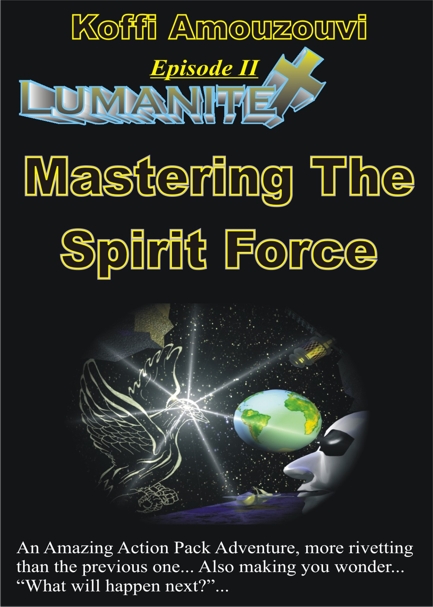 Viola X, a beautiful & sexy, supernatural, virgin warrior, is ready to join forces with the Lumanite X, to finally destroy evil, and bring peace and harmony to: the city of Metromantis, the earth, and the entire galaxy. In order for both of them to kill Venomeous, they would need to learn how to master the spirit force together. Reason being, Venomeous had recollected the original 3 crystals, including 3 more, and became so powerful that he is now utterly unstoppable. So only by Mastering the Spirit Force can both: Noah Shields and his new apprentice, Viola X, stop the dark lord! So find out what happens to Lumanite X and Viola X; the 2 Most POWERFUL Dynamite X Kingdom warriors in the galaxy... The Romance between Noah (Lumanite X) and Nebula continues in a heated sexual passion for each other, however this time, it takes another unexpected turn. Something else separates both of them once again, but this time, it looks like forever... So Enjoy this 2nd story!



More from LumanusMedia.com


Lumanite X - episode 3 - The Miracle Robot

While Viola X Mega, the evil robot master of the Dynamite X Empire continues to reeve havoc in the city of Metromantis under the authority of the Dark Lord Venomeous, something tells Jonah Shields; the father of Lumanite X that, it's time to finish the experiment and activate Lumanite X2: also known as, The Miracle Robot. This Miracle Robot was specifically design for a purpose to protect the earth from the DX Obliterator also using the powers from the clear dunamis crystal... This clear dunamis crystal gets implanted into the Lumanite X2, The Miracle Robot to give him more powers. So the heroic Miracle Robot: Lumanite X2, fight against the evil Viola X Mega and the rest of the Dynamite X Empire to try to bring peace. So enjoy the continuation of this Action Pack Adventure as you'll see what happens when the clear dunamis crystal touches the dark dunamis crystal... You'll be SHOCKED!!!











Check out Prince KZ... the next part Christian & part Secular Rap Artist...





Featured Art from LumanusMedia & Prince KZ





If you have any other question please email me at
info@lumanusmedia.com


Get More Info & Professional Ark Work on "Lumanite X" on... Click Here Click Here

Terms of Service | Refund Policy | Contact Us
Bible Verses | Bible Verses Page 2